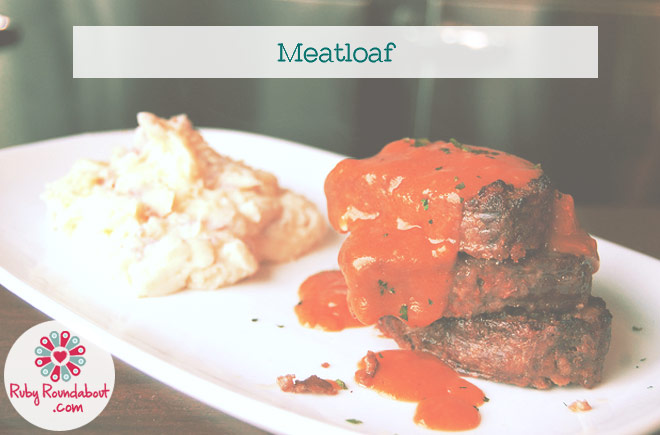 Meatloaf
I was playing with creating a new meatloaf recipe that flopped, but it was edible. There was something about the taste that just wasn't right, but not to fret. When all a recipe fails I use it in what I call meal in a bowl.
Before we get into the recipe I just want to say that meatloaf is a great place to hide those veggies some don't like or won't eat. I love my food processor it is my partner in crime, chopping veggies up in the processor, and incorporating it into the meatloaf is a great way to get them to eat veggies without them knowing it. I also use quinoa in meatloaf, it acts as a binder, but I have to be careful how much I add.

Photo credit: stu_spivack of flickr
Ingredients:
Any gone bad meat, or vegetable recipes
Baked potato
Any type of soup, broth, or gravy
Method:
Cook your potato, skin on, top with your meat or vegetables.
Add your soup, broth, or gravy, I put some greens through the food processor and add those as well along with some bee pollen.
Tips:
The great thing about the meal in a bowl is you can add whatever you want. I always have potato, veggies, meat, and some type of soup, broth, or gravy. This is another way you can hide foods that others won't eat, but are healthy.
Recommended