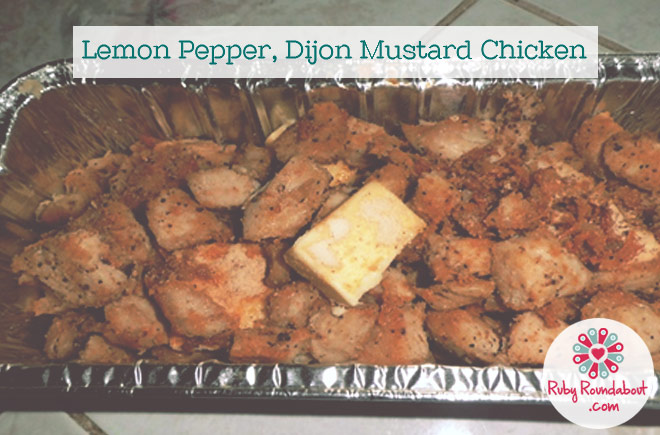 Lemon Pepper, Dijon Mustard Chicken
I know what you're thinking, another chicken recipe really? Wait, first off chicken is one of those versatile foods you can do so much with. Add it to rice, noodles, by itself, soups, or salads, and there are so many ways to cook, bake, and season it up.

Ingredients:
2 pieces chicken breasts
Water
Coconut shortening
Dairy-free butter
Lemon pepper
Dijon Mustard
Method:
Cook two chicken breasts in some filtered water.
Flip them a couple of times to get them tender.
Cut them up into smaller pieces and cook them until the water is gone.
Add some coconut shortening, and diary free butter to brown them. This is what really makes this dish taste good.
Add your lemon pepper and a small amount of Dijon Mustard. Mix it up together over low heat making sure it is completely coated with the seasoning and mustard.
Recommended