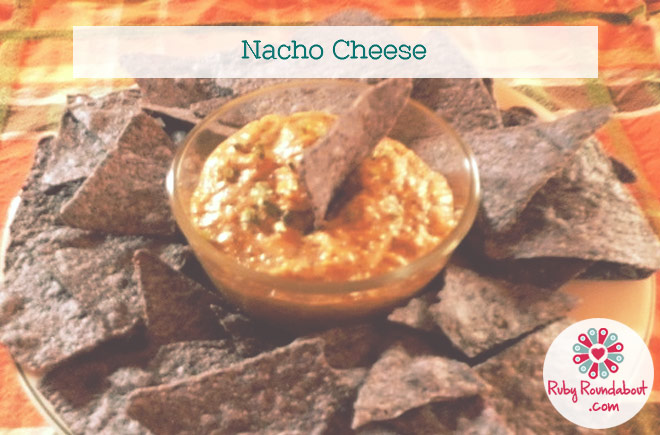 Nacho Cheese
This recipe is delicious, fast, and easy. My teens would not try it for various reasons, but company loved it including the three young children, and one who does not like dips. I added some to my chili, and began eating it with a spoon which I ditched for some gluten free corn chips. As I ate I felt guilty it was so good it had to be bad for me, then I remembered it's not really cheese, and the chips are organic corn, and gluten free.
Makes 2 cups serve warm or cold.

Ingredients:
2 ½ cups filtered water
¼ Chia seeds
6 Tbs nutritional yeast
2 Tbs of gluten free flour (used corn)
2 Tbs starch (used corn)
2 Tbs garlic
2 tsp onion powder or granules
1 ½ tsp paprika
1 tsp sea salt
½ tsp cayenne pepper
5 drops of Tabasco sauce
2 Tbs non-dairy butter
1 Tbs rice vinegar or lemon juice (used lemon juice)
Chives for topping
Method:
Put all the ingredients in a blender.
Then pour into a sauce pan, and whisk over low to medium heat until thick. Do not leave it or it will stick to the bottom of the pot. It will thicken more once removed from the heat, and cooled.
Refrigerate and before serving add some chives for colour and yummy goodness.
Recommended