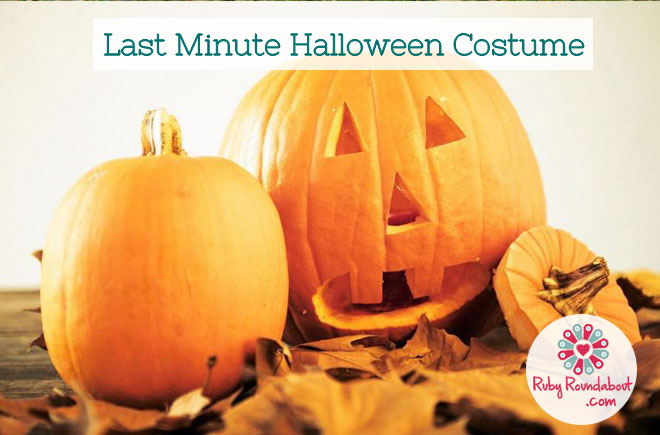 Fast and Super Simple Last Minute Halloween Costumes
Life has a whole lot of stress, doesn't it?  Like you don't have enough to do, there are a bunch of holidays that require you to, you know, do stuff.  Halloween is a great example.  Remember when Halloween was fun?  Sure you do, you were a kid and you didn't have any of your own.  But Halloween is a little different once you have children.  The more kids you have, the more of a chore Halloween can be.  There is no doubt that it can be fun to see your little ones dressed up in fun and festive Halloween costumes, but it can also be very time consuming and expensive.  After all, you have to, gulp, pick out costumes.
What if Halloween is approaching, and you still haven't found the perfect costume?  What do you do?  First of all, don't panic, as we know what it takes to get a great last minute costume without even heading to a Halloween store.
Believe it or not, the first move to find a great and simple last minute Halloween costume is to lower your expectations!  You can't expect the most amazing costume anyone has ever seen if you've invested just a few dollars and a few minutes.  The truth is that as long as people find your costume entertaining and fun, you've won the battle.
Idea Number One – The Sheet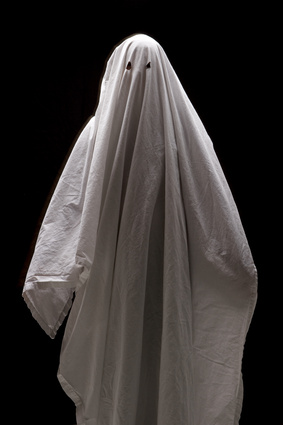 There is no Halloween costume that is quite as easy and cheap as the good old-fashioned sheet with a couple of holes cut out in it.  This classic ghost costume may seem too easy, but there is a way of adding a little life into this old idea.  For example, why not attach a sign onto the back of the costume that says, "Yes, it is just a sheet," or some similar funny saying?  And if your kids won't wear it, then this option will work just fine for mom or dad!
Idea Number Two – Mask and Blood

Let's face it; Halloween is all about being scary.  What is scarier than a mask and a little blood?  Heck, even a ski mask and a little bit of pasta sauce can do in a pinch.  This approach to the Halloween costume couldn't be much easier or cheaper, and it is sure to work.  If you don't have time to run to the store to buy a mask, you can try creating one yourself with some face paints.
The real trick to this costume is to apply some imagination and make it as creepy as possible.  For example, what kind of clothes should go with it?  It's time to explore the back of your closet for weird items you never wear.
Idea Number Three – Get Creepy

Do you have an old suit lying around?  Then why not pair it up with a creepy mask?  This unexpected combo works wonders and will cost next to nothing!  You will definitely turn lots of heads with this strange look.
These are just three ideas for easy, fast and inexpensive Halloween costumes, but there are plenty of others too.  All three of these convenient ideas will also work with your little ones too.  Now for the hard part, finding the time to slip away and enjoy a Halloween party with your friends!
Recommended