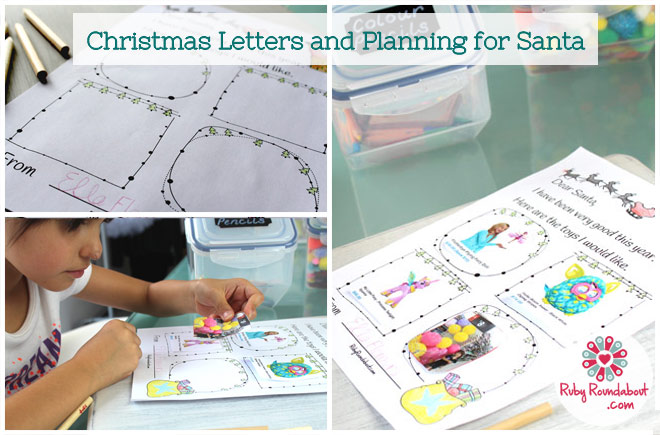 Simple ways of getting Kids Christmas List for Santa
It's getting closer to Christmas again and that means it will soon be time for my kids to create their Christmas list for Santa. When you have triplets, people understandably either tend to gift three of the same toy or they find the same toy three different colours. That works up to a point… the point where they either aren't interested in the toy and now you have three of it, or they fight over colours! It was really up to me to find a solution.
What we ended up doing was going shopping. I explained to the girls that 'window shopping' is an opportunity for them to go and find all the toys they want. As soon as they spot a toy they want for Christmas, we take a photo. What did I ever do before my iPhone? That camera is so ultra handy!
So we take the photos… then we have a snack and head home.
Once we're home, I take all those photos and put them on one or two pages on the computer. Then the next day the girls all look at their pages of photos. I give them a letter to Santa. Our letter has 4 spaces for them to paste photos. Here lies their own challenge. They have to figure out which toys they will ask Santa to give them.


Once they finish their letter to Santa, we take a photocopy of the letter. And the original is posted to Santa.

Then the girls choose three more toys they'd like. Those lists go to the other family members who ask me 'What do the girls want for Christmas?' At this point, I ask if they'd like me to purchase the toys or they'd like to purchase them. Usually, they'll tell me to do it. I'm fine with that because I know exactly where to find the toy and I know the girls will get what they want.
Now we also know what Santa needs to buy for Christmas. Phew!

And that's it! Christmas list is complete. Kids are happy. Parents are happy. And we have time to plan, lay-by if we need to and make sure everything arrives safely for Christmas morning.
You could just as easily do this entire process using toy catalogues. The nice thing about catalogues is that if you have a tight Christmas budget, you can limit spending by pre-selecting appropriate options and letting the kids select from the options they've been given.

I've included our Letter to Santa template which has the 4 spaces for toys. However, depending on the number of children you have and the budget you've allowed, you may want more or less spaces. So I've also included a page for you to make any changes you need.
Recommended